02
Feb
First Quest Recorded!
We have just finished final recordings for the first quest in the Fit for Battle game!
Recorded in Sydney over a three day period. We saw a lot of traffic from many creatures. Each one providing  massive amounts of hilarity, and at times, frightening insanity. Thugs with learning difficulties, Forest trolls in frenzy, Piranha fairies, and much more!
Oliver Pink played the burly shirtless Dwarf; KEG. Amusing in itself as he was clearly the tallest man in the building. Oliver's range and comic timing is something that everyone can look forward to!
Kimberley Duband played the She-elf; SHIA. Talent from Melbourne, Kim provided a smooth contrast to the dwarf with her clear sounds.
Kim and Oliver had amazing chemistry and time and time again we captured their ad-lib hijinx. Discovering that the dwarf and the elf have a complicated relationship, that isn't always polite. (to say the least!)
Special Thanks: Dale Willis - Sound Engineer Honest Crow Collective (www.honestcrow.com)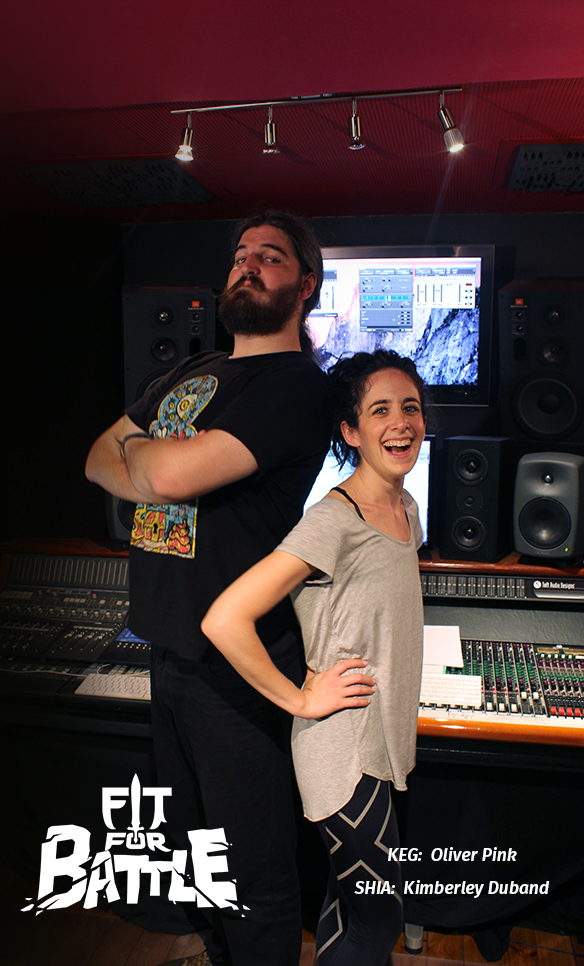 Our principle actors. Oliver Pink and Kimberley Duband
Comments are closed.