19
Oct
Fit for Battle proof of concept audio track – Survey for the win!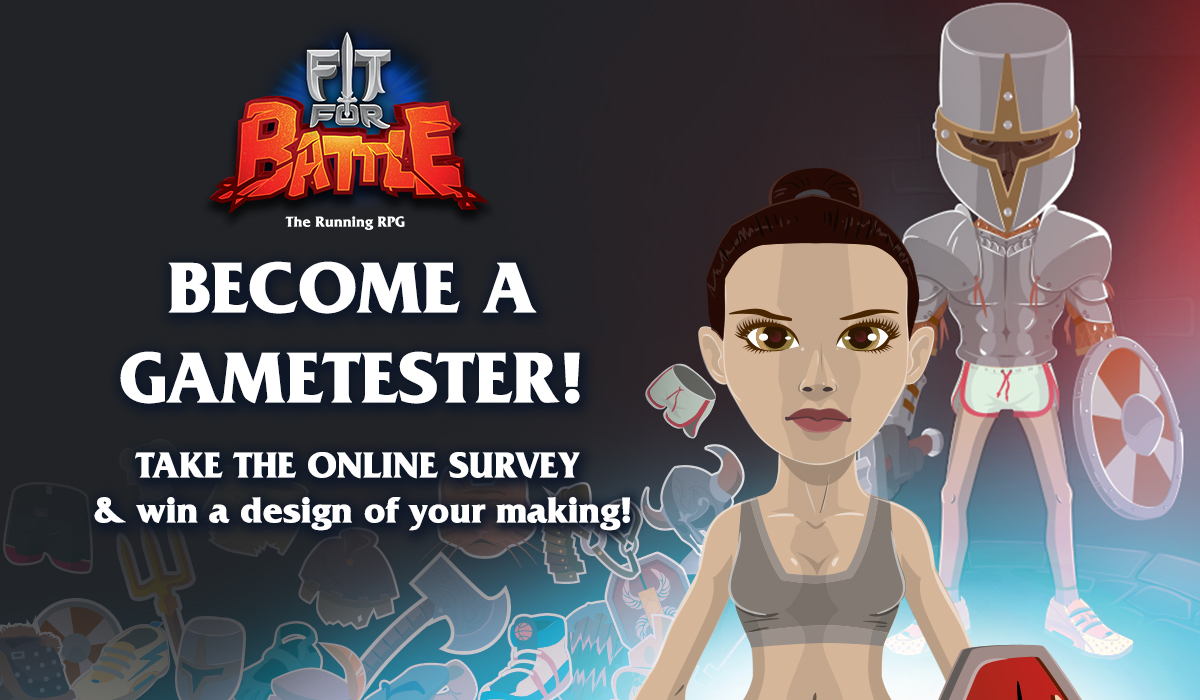 Thank you for taking your time to help us test the proof of concept of our app Fit for Battle. It provides an overview of the game mechanics, characters and story line for you to test!
Fit for Battle turns your ordinary run into a running role playing game. You listen to an audio adventure which is affected by your real life running performance. For a full picture of the app
click here for the full Fit for Battle website
. Before completing this survey please listen to our demo track or for the full immersive experience download the track to your phone/ipod for a run. (or walk, if you prefer) While listening engage with the story and imagine you are raiding that goblin encampment...
Take our survey and WIN!
For helping to improve the app you will be entered into the draw to design your very own in-game item with our designer! Your awesome idea will be immortalised on the app store for eternity! You will also get credit in the game! If you have any questions feel free to shoot us an email
Info @ Fit for Battle
Thank you for your help! The Fit for Battle Team.
Fancy taking the demo on a real run! Download the track here and add it to your phone or ipod
Having trouble viewing the survey below? Use our Direct Survey Link
Create your own user feedback survey
Comments are closed.